The Gravestone of Edie Ochiltree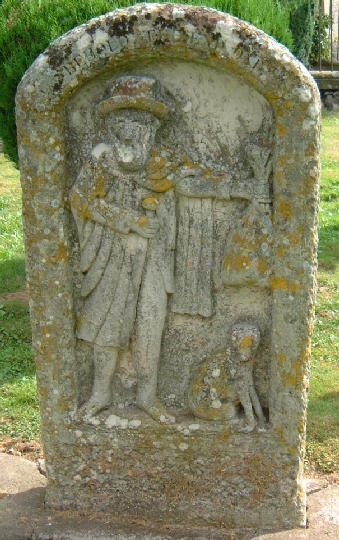 © Charles Denoon 2003
Edie Ochiltree's Grave, Roxburgh
Things to do in Scottish Borders
in Scotland
Description: This is the grave of Andrew Gemmels, the blue-coat gaberlunzie, who died at the age of 106, and upon whom Sir Walter Scott based his character, Edie Ochiltree in "The Antiquary".
On the gravestone are the words: "Behold the end o' it – The body of the gentleman beggar ANDREW GEMMELS alias EDIE OCHILTREE was interred here who died at Roxburgh Newtown in 1793 aged 106. Erected by W THOMSON farmer Over Roxburgh 1849."
The carving of the stone is unique.